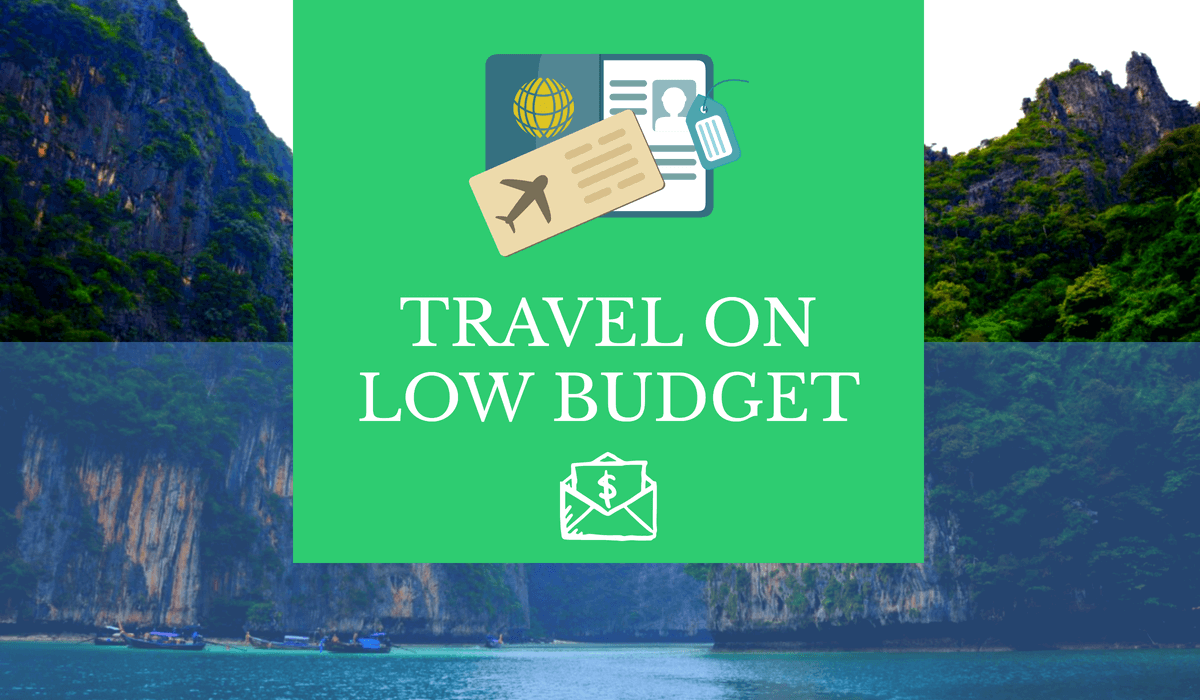 Travel on a low budget is everyone's wish. Although it seems difficult to do, it is possible. In regards to budget travel, you do have to be on the lookout for a couple things to consider. Plan your trips ahead of time is a vital facet if you're considering traveling on a low budget.
Here are a few tips you can follow to reduce your travel budget
1. Search inexpensive travel fares
It's not hard to find cheap travels on the world wide web nowadays. You can start with the internet searches. Most travelers begin contemplating costs when they're already on a trip. You can use travel sites to compare each flight and find you the cheapest deal. Some great sites you can use include Skyscanner, FareCompare, Cheapflights, Flight Centre, Fly, Kayak, FlightCentre and so on. I prefer to use FlightCentre when I book my flights.
2. Travel in low season
Travel in low season can cost you less than it would normally do. So make sure you know the time of year when there is less busy. You may need to take some consideration when you travel during off season as the weather may not be good. Be prepared for flight delays and cancellations. Ask some other fellow travelers or bloggers about their experiences visiting places that you would like to go. They may have tips and recommendations for you.
3. Visit places that offer affordable accommodations and foods
So far as accommodations are involved, you need to find the cheapest and comfortable accomodation as possible. Some hotels usually provide a discount to travelers in a certain time of year. You may need to frequently check out their websites to find good deals. Visiting countries in Asia is usually cost less than visiting countries in Europe. There are many cheap and great accommodations in Asia. With just $50 a night, you can get a decent place to stay. Some places may offer you a monthly deal rent. It will save you some money when you rent a house weekly or monthly basis. Local foods in Asia is also reasonably priced. You can eat good foods with just a few dollars spent.
4. Buy local minutes or phone cards to avoid roaming charges
If you would like to call someone in the country you are traveling in, you need to buy local phone cards or minutes to avoid roaming charges. It just cost few dollars to buy it. You can also make a call using a free messaging app such as WhatsApp or Facetime whenever you have internet access. The good news is that most hotels offer free wireless internet access to all their guests. Make sure you read their policy.
5. Find the cheapest means of transportation
Traveling from one location to another can cost you a lot. If you are required to travel a lot between places, you may need to consider renting a car instead of riding a taxi. If you don't have the international driving licence or don't know how to drive in foreign country, take a taxi or Uber instead. It is a lot cheaper than renting a car and hiring a driver. Public transportation such as buses are the most inexpensive way to get around. However, if you are a foreigner and don't have enough experience in the third world countries, I advise you not to take a bus to avoid crime on the bus. So keep that in mind!
Travel on low budget is not always easy but it's possible if you know the tips and the tricks.
Instagram
@ibloggercanada