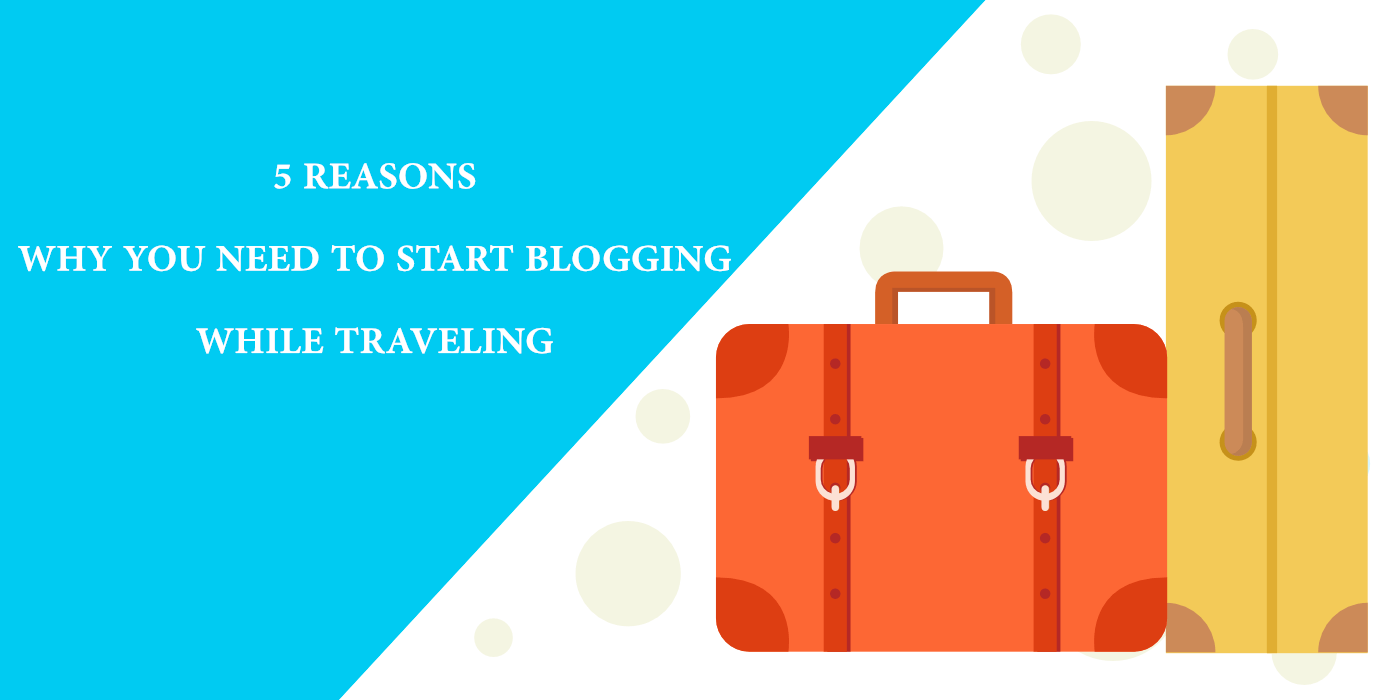 Traveling is a way to learn other cultures, and sharing your experience through blogging is a way to invite others to be part of your journey. It is fun and enjoyable experience.
Here are five reasons why you need to start blogging while traveling
1. Blogging can be your personal travel documentation
Whether you travel frequently or not, starting a blog is a wonderful way to document your world trips and reflect on that journey. You can read it anywhere and anytime you want. It keeps you remember all of your memories that you made while traveling. Blogging can be your way to show off your adventures to the world.
2. Blogging can be your future career
Believe it or not, you can make blogging as a career too. Of course, it takes some time to generate a good income but the opportunity is there. Although not everyone is the same, some people may jump ahead or start one step further in their blogging career. Yet again, if you are serious about it and would like to make it as your career, you have the opportunity to make it happen. As soon as you are in and focus on it, your blogging career may be going to given wings. Of course, it is not easy to start. You need skills and tools too. For example, if you want to become a professional travel blogger, investing in new laptop, DSLR camera, cell phone, tablets, as well as learning new skills in technology such as building a website are important to a successful blogging career.
3. Sharing your experience and knowledge with others through blogging
Travel teaches self-sufficiency, tolerance, and resourcefulness also other skills that you can use for the remainder of your life. The entire thing about traveling proves to be a valuable lesson. When you blog about your journey, you help others learn from your journey. You help them find answers about travel related questions.
4. Promoting cultural heritage of other countries through blogging
Visiting historical places and exploring what other countries have to offer are two amazing things you will experience in your life. You will learn so many things. Traveling deepen your knowledge of another part of the world and help you acquire a profound understanding of other cultures. When you blog these experiences, you are indirectly promoting other cultures too. It is a way to support them. Blogging is a way to leave your journey and experience footprints that will make you proud leaving.
5. Blogging can be a way to know each other
One thing about blogging is that you can use it as a communication tool to know other travelers and learn from them. Most travelers have a blog so having your own blog will give you the advantage to connect with them on the same interest level. You may never know, you may be able to join other travelers on your next adventure. It can help you save some money on travel. Blogging may open up other opportunities that you have never thought before.
What do you think of reasons why you need to start blogging while traveling? Let me know on the comment below.
Instagram
@ibloggercanada